2023 Produce and Flower Deliveries
As we deliver, we will post what the garden produced for Community Care West Niagara. Don't forget, you can help support this amazing project… weeding, watering, harvesting, delivering. Just call the office to let us know you are interesting is supporting the project.
The History…
In 2022, Sandra Romagnoli came to the GPS/365 Committee with an idea to use some of the property around the church as a garden to grow fresh produce for Community Care West Niagara.
A crew of volunteers created physically accessible raised garden boxes and a standard ground bed, and from that grew all manner of fresh produce and flowers. The gardens were watered with rain water collected from the eaves on one of the buildings on the property.
For the 2022 growing season, CCWN received 112lbs of fresh produce, consisting of potatoes, tomatoes, and salad greens.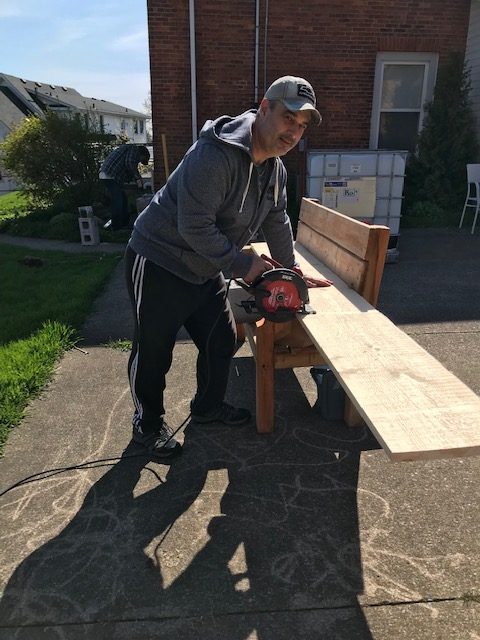 In 2023, the content was tweaked a bit and a new "garden" was planted using hay bales. A "Three Sister's Garden" containing squash, beans and corn was put in a very sunny spot. The water system was changed as well to reduce the need to ferry the water from the collection unit to the gardens. Fingers crossed, this year we will be donating salad greens, potatoes, tomatoes, bush beans, green string beans and zucchini… and fresh flowers.
The flowers are very well received by CCWN's clients… everyone should have fresh cut flowers as a colourful spot in their life!
Total Page Visits: 147 - Today Page Visits: 1