Our fully serviced kitchen, set off of Jory Hall is available for use with or without the rental of Jory Hall. It has been the home base for the millions of meals prepared and served at Trinity United Church Beamsville.
The United Church Women of TUC Beamsville outfitted the kitchen when the church went through it's last addition.
The eight burner gas stove has two large ovens. The centre island has two, three sink wash stations, and there is a commercial grade dishwasher. Large fridges and freezers keep things cool and frozen! We can, and have run restaurant style dinners from this kitchen.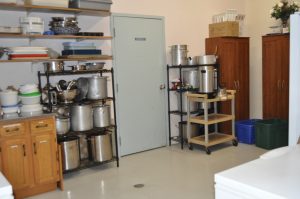 Jory halls connected to the kitchen with a serve through window. There is an easy access for loading and unloading through a lower level door and hallway and the elevator is very close by.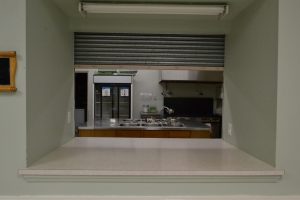 Total Page Visits: 1575 - Today Page Visits: 2